Our Brilliant Range of Platform Lifts in Scotland
Providing accessibility to all people, especially those with mobility impairments, should be a priority in all properties across the UK and Scotland. We are incredibly proud of our range of platform lifts, providing accessible solutions to people everywhere.
Bespoke options are available to all domestic dwellings and public spaces, as well as commercial properties seeking to upgrade their level of accessibility.
Bespoke Platform Lifts in Scotland for Unrivalled Accessibility
Our specialist engineers have over twenty-five years of experience installing high-quality access solutions in and around Scotland, including our heavy-duty platform lifts. Designed with disabled people and wheelchair users in mind, our platform lifts can be installed almost anywhere to ease the passage between floors or ascending sets of wide stairs.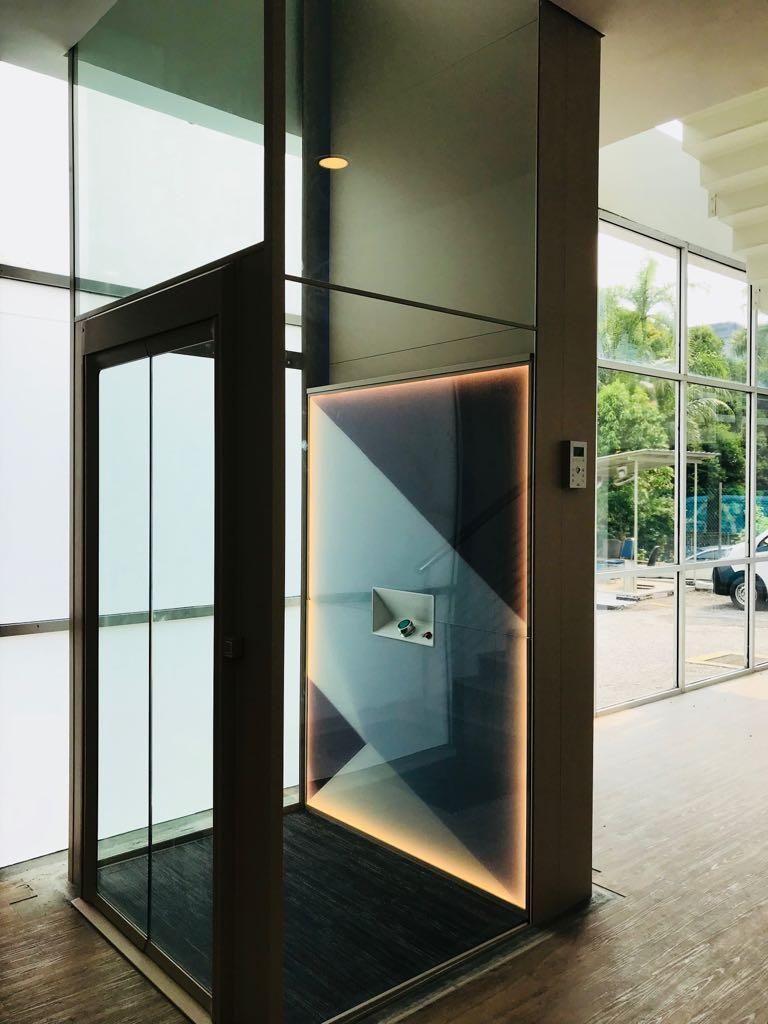 How We Build Your Platform Lift in Scotland
We start with a personal consultation, which will help us to better understand your wants and needs before we begin crafting your bespoke platform lift. Our aim is to always keep costs as low as possible, which is why this initial discussion is prioritised, so we can work together to find you a solution that fits you and your budget.
We offer a wide range of sleek finishes, from stainless steel engineering to disguised cabin styles which integrate perfectly with their surroundings.
Once we have settled on a design and crafted every piece of your platform lift, we will have it delivered to your home in Scotland and installed in a matter of days. We want to avoid as much disruption to your daily life as possible, while we work, so you should only need to designate about two to three days for job completion, though this may vary depending on the complexity of the project.
Discover Our Range of Platform Lifts in Scotland
The platform lifts we supply in Scotland come with a wide range of benefits and features that work together to make each passenger's life easier. Benefits include:
Fixing points at floor level
No need for structural or head support
All machinery contained within the shaft
Modular design with no need for building works
Full accessibility for wheelchair users, as well as prams
Full compliance with the Equality Act
Electric Platform Lifts
The electric lifting platforms we install across Scotland will help you to lift people as well as goods, both indoors and outdoors, where space will allow. Featuring scissor lift tables which offer a sustainable and versatile platform with an impressive load capacity of 10,000 kg.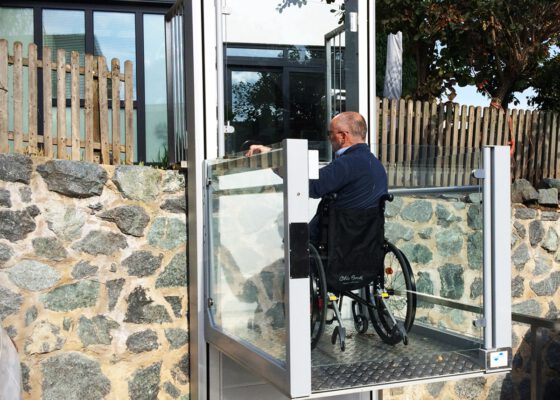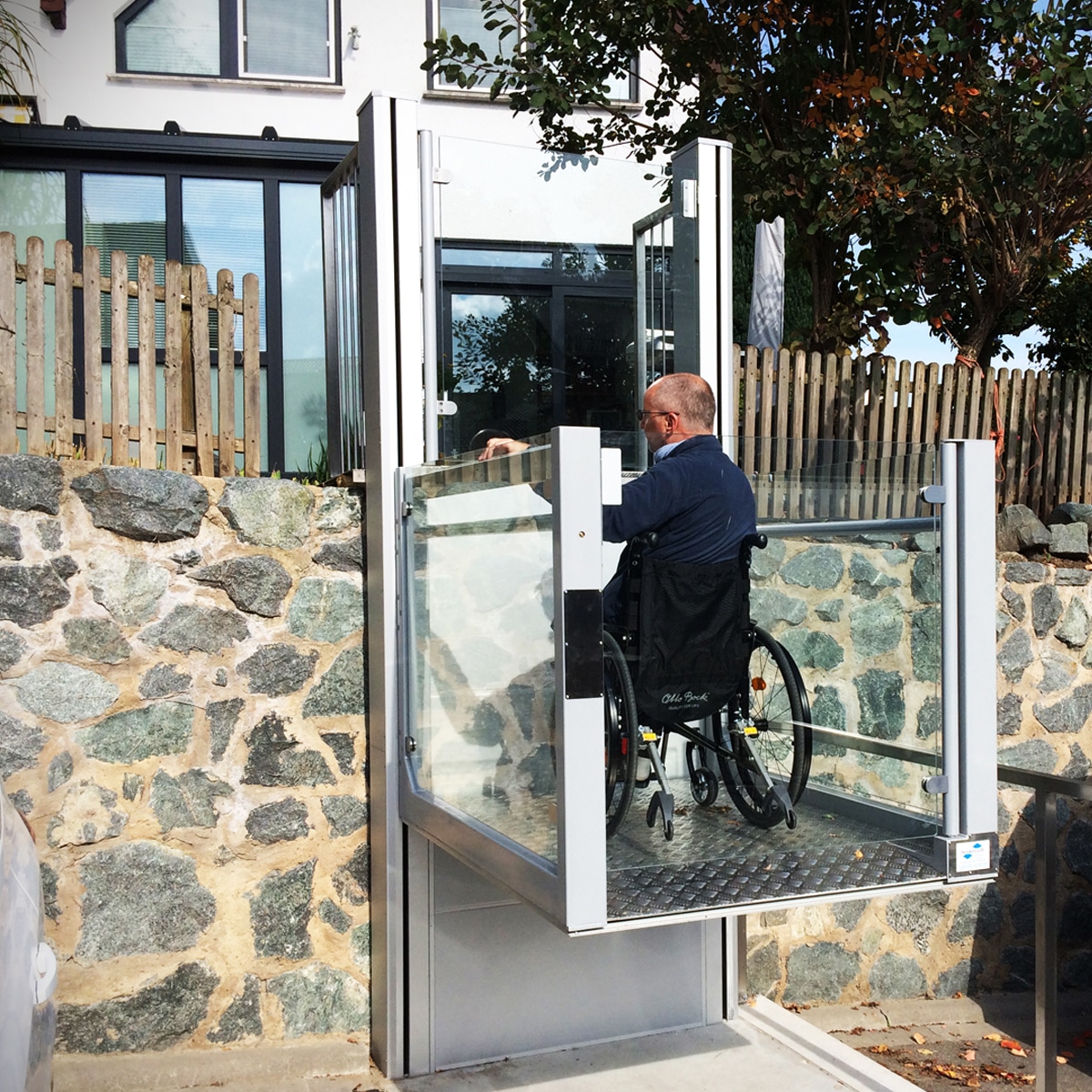 Vertical Platform Lifts
Our vertical platform lifts offer sustainable and cost-effective accessibility, and are adaptable for most commercial environments. These platform lifts can be installed beside stairs or as stand-alone units.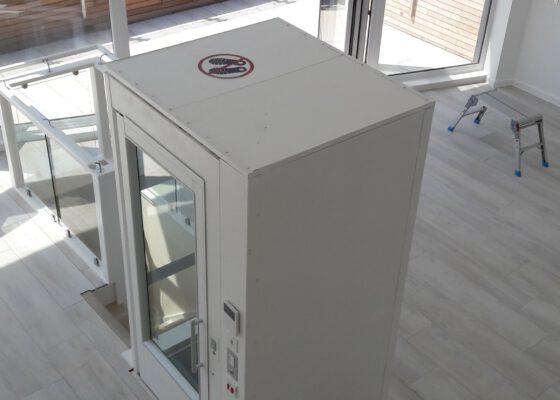 Hidden Platform Lift
Due to their immense strength, platform lifts can stand out when placed alongside an existing structure, be that from their heft or their design. With our hidden platform lifts, available anywhere in Scotland, you can provide unmatched accessibility whilst disguising the external structure, preserving the appearance of the building.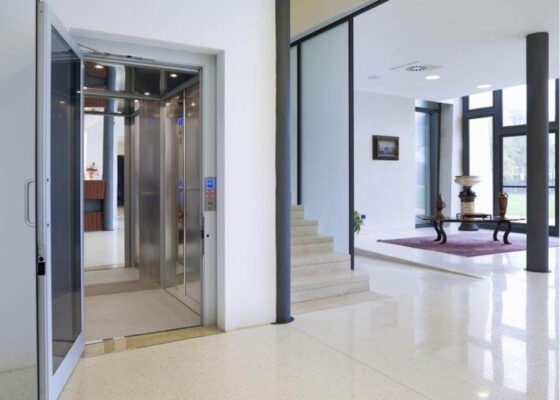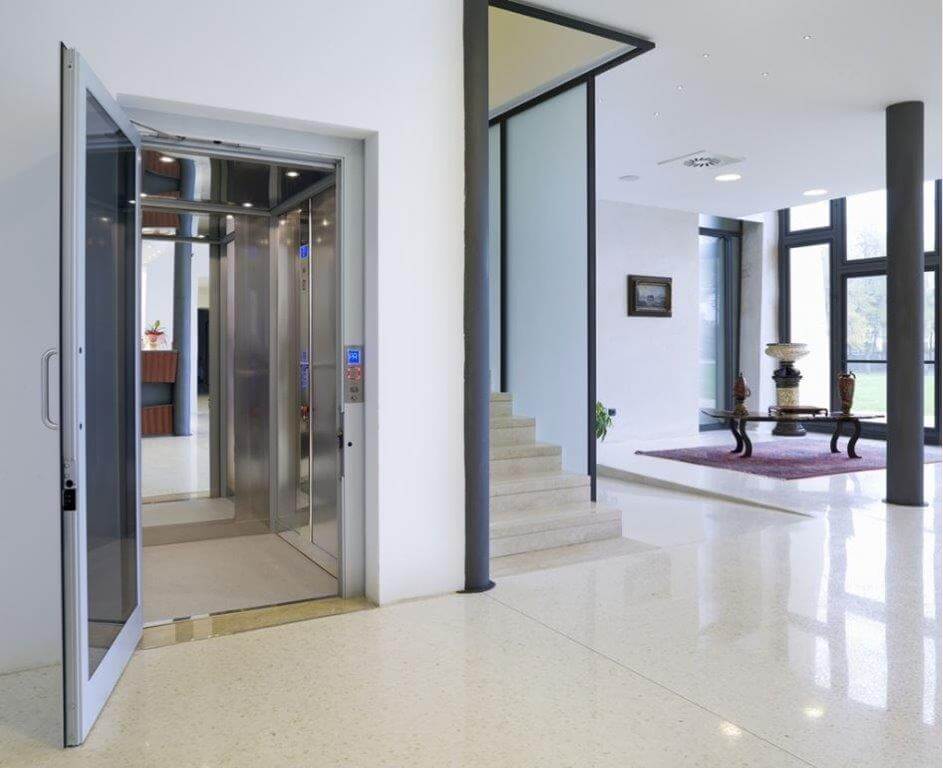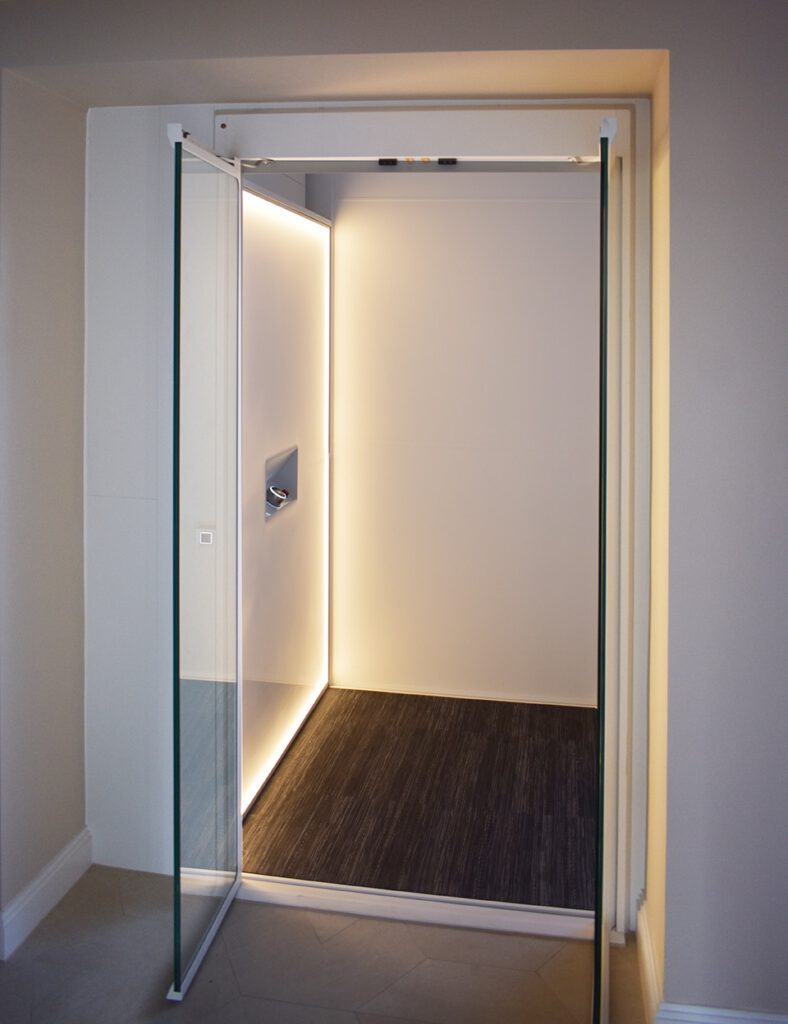 Why You Should Choose Our Elite Platform Lifts in Scotland
In a time when operating costs and energy consumption are at an all-time high, it is essential for both businesses and homeowners to invest in accessibility solutions that are not only cost-effective but also energy-efficient.
The platform lifts we craft and install are friendly to both your budget and the environment, providing high-quality solutions for those with impaired mobility in and outside of work.
Our team are highly skilled and capable of completing a project in a timely manner, minimising disturbance to the flow of your daily life.
How Much Are the Platform Lifts We Install in Scotland?
Every platform lift we install in Scotland has been uniquely designed to fit the precise specifications provided by you and our on-site inspectors. Naturally, this means the quotes we work up are purely individual, and are likely to feature several custom features.
If you are planning for an installation and want a better idea of how much the process and installation will cost, we advise contacting our team today. They will be able to write up a quote that takes into account all of your considerations and requirements.
Unlock Free Mobility With a Platform Lift in Scotland
Improving accessibility at home and in the workplace is a necessity, which not only aids mobility but also the overall quality of life and well-being of its users.
Our platform lifts, available in Scotland and across the UK, are made with you and your space in mind. Make the first move towards a more accessible future and contact our team today for your own personalised quote.