Home Lifts – Enhancing Accessibility
Here at Gartec Home, we completely understand the necessity behind good levels of accessibility, and when your home simply can't accommodate your needs effectively, it may be time to consider making some changes to improve your quality of life.
Gartec Home Lifts
When it comes to navigating your home as a disabled person, a wheelchair user, or an elderly person, it can be difficult at times. Stairs are sometimes rendered a complete non-option due to pain or inability to climb stairs, and you are left living in half of your home. 
Gartec Home makes it easier than ever to get around your home. With the installation of an unobtrusive and elegant residential lift, also known as domestic lifts, you can travel between floors in a smooth, quiet, safe, and comfortable fashion – allowing you to retain the maximum amount of comfortable living space. We offer a wide variety of home lift options to suit your specific home and mobility needs, including:
Improve your quality of life and get around your home easier than ever before with the installation of an elegant domestic lift. 
Get in touch with Gartec Home today.
Contact Us  Lift Installation Services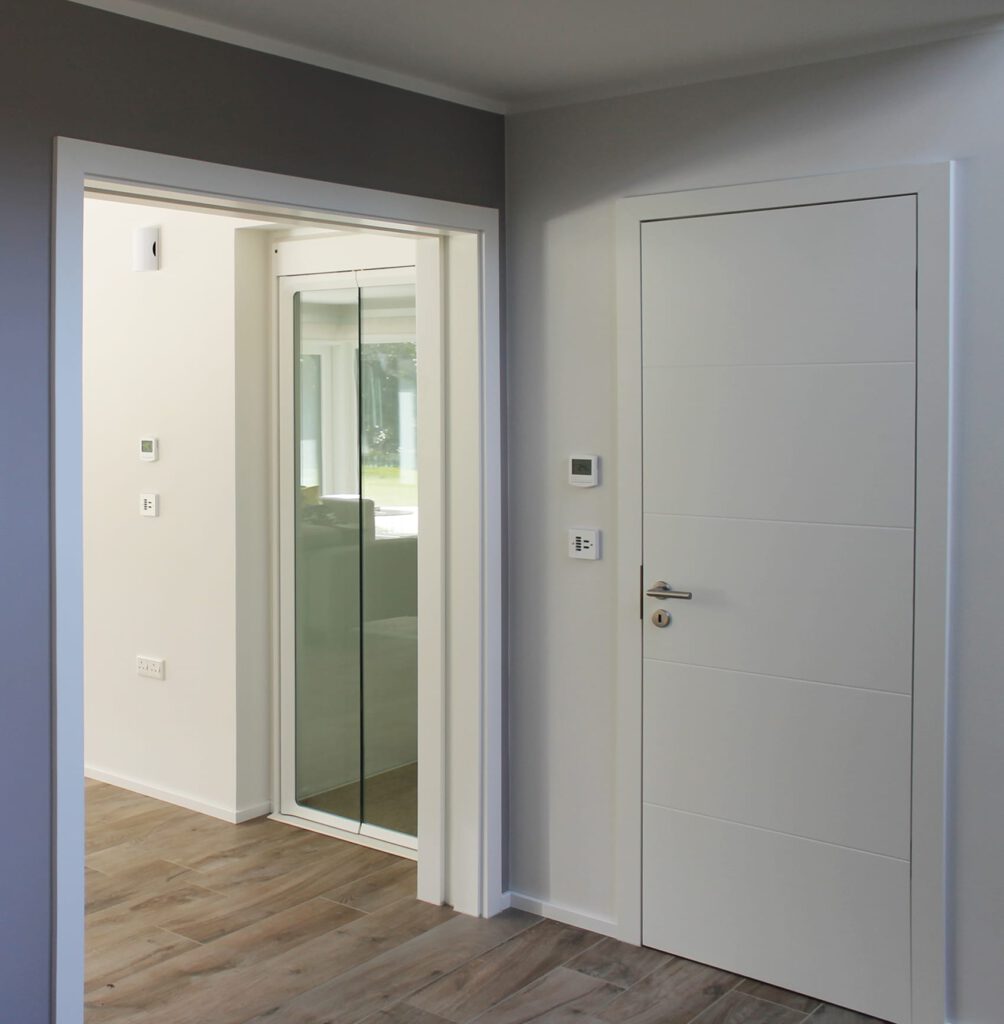 Typical Home Lift Applications
Our domestic lifts in the UK are able to travel between floors on self-supporting stilts which effectively carry the weight of the home lift. This eliminates the need for load-bearing walls and greatly expands the options you have for placement within your home. 
The only building work that will be needed for the installation of your new home elevator will be a small opening in the ceiling for your domestic house lift to pass through efficiently so you can actually reach the desired destination. A typical installation can be as little as one day. 
Some typical applications for your new home lift are:
Standard:




As the most popular configuration, the home lift can travel between a downstairs room, to an upstairs room directly above. This will typically be from the living room to the master bedroom.

Stairwell Void / Landing:




Where there is enough room within the turn of a staircase, this option for positioning makes use of the null space in the middle of a turning staircase. This is a great option for those who want their new house elevator to be as unobtrusive as possible.

Cupboard to Cupboard:


Thanks to the compact nature of certain Gartec Home lift models, you can even choose to have your domestic lift completely hidden with the installation inside an airing cupboard or wardrobe, effectively creating a home-based elevator shaft.

Sloping / Vaulted Ceilings:




If you have a vaulted or sloped ceiling, our expert lift engineers at Gartec Home can install subtle, suitable solutions for overcoming these obstacles.

Garage:




If you're looking for an accessible and efficient way of getting from your garage to the inside of your home, our lift engineers can build a simple shaft around your home lift to take into account health and safety precautions.
The Gartec Home Lift Range
Below, you can browse our stunning range of home lifts so that you can choose a model that will work best for your home and your needs. We offer a fantastic range of lifts for homes, commercial buildings, and public spaces, and this means that we have lifts suitable for a range of purposes and situations within the home. 
For residential applications, you'll find that platform lifts lend themselves extremely well as they come equipped with their own shaft enclosure and only require a small amount of space without the need for a pit or overrun. 
Gartec Home residential lifts can be installed quickly and efficiently, with installation times being as little as a day, and only a small amount of site preparation works required by our builders. This helps to keep these projects that are normally seen as being massive and expensive undertakings cost-effective. 
Our range of residential elevators only use the latest technology and feature bespoke designs so that they are able to provide a safe, reliable, and comfortable addition to your home that helps you get around easier than ever.
From low home lift prices to more high-end our range of the best lift for homes include: 
Gartec HomeLift (AHL)
As one of the most stylish and innovative home lifts for sale on the market, the Gartec Homelift is available in a wide range of finishes and configurations that make this model one of the most desirable additions to your luxury projects.
The Gartec Homelife takes up a minimal amount of space, only needing space similar in scope to a small wardrobe. The installation of this home lift can also be installed in minimal amounts of time, with installation times being under one week. This fact alone makes the Gartec Homelift one of the most desirable models to many homeowners who reside in townhouses or homes with multiple floors.
Enhanced accessibility which makes daily tasks like laundry easier than ever makes the Gartec Homelift stand out among other home lifts for sale on the market.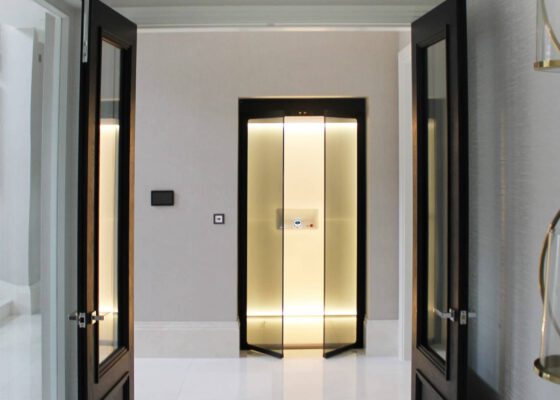 Gartec HomeLift Access
Designed for residential installations, the Gartec Homelift Access utilises our patented screw and nut technology which drives the list via an energy-efficient electric motor. This means that there are no separate machine rooms or pump boxes required for use, making it a quiet and efficient home lift option.
The Gartec Homelift Access also comes equipped with multiple safety features and a wide range of customisation options to make this the perfect inclusion for any project requiring a super-safe lift and to give your home that finishing touch.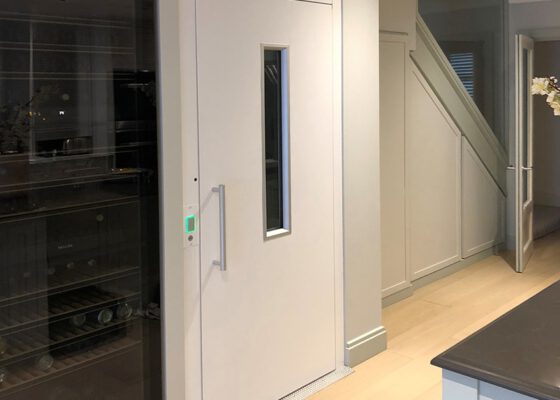 Gartec 4000 Platform Lift
As the most compact home lift available in our range, the Gartec 4000 platform lift brings all the benefits of a lift in your home while taking up the space of an airing cupboard or wardrobe.
This minimal space solution is ideal for a smaller home that requires greater levels of accessibility as the sleek and modular design means that it will only take three days to fully install.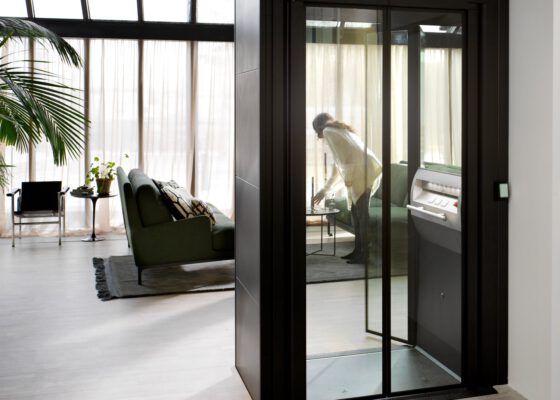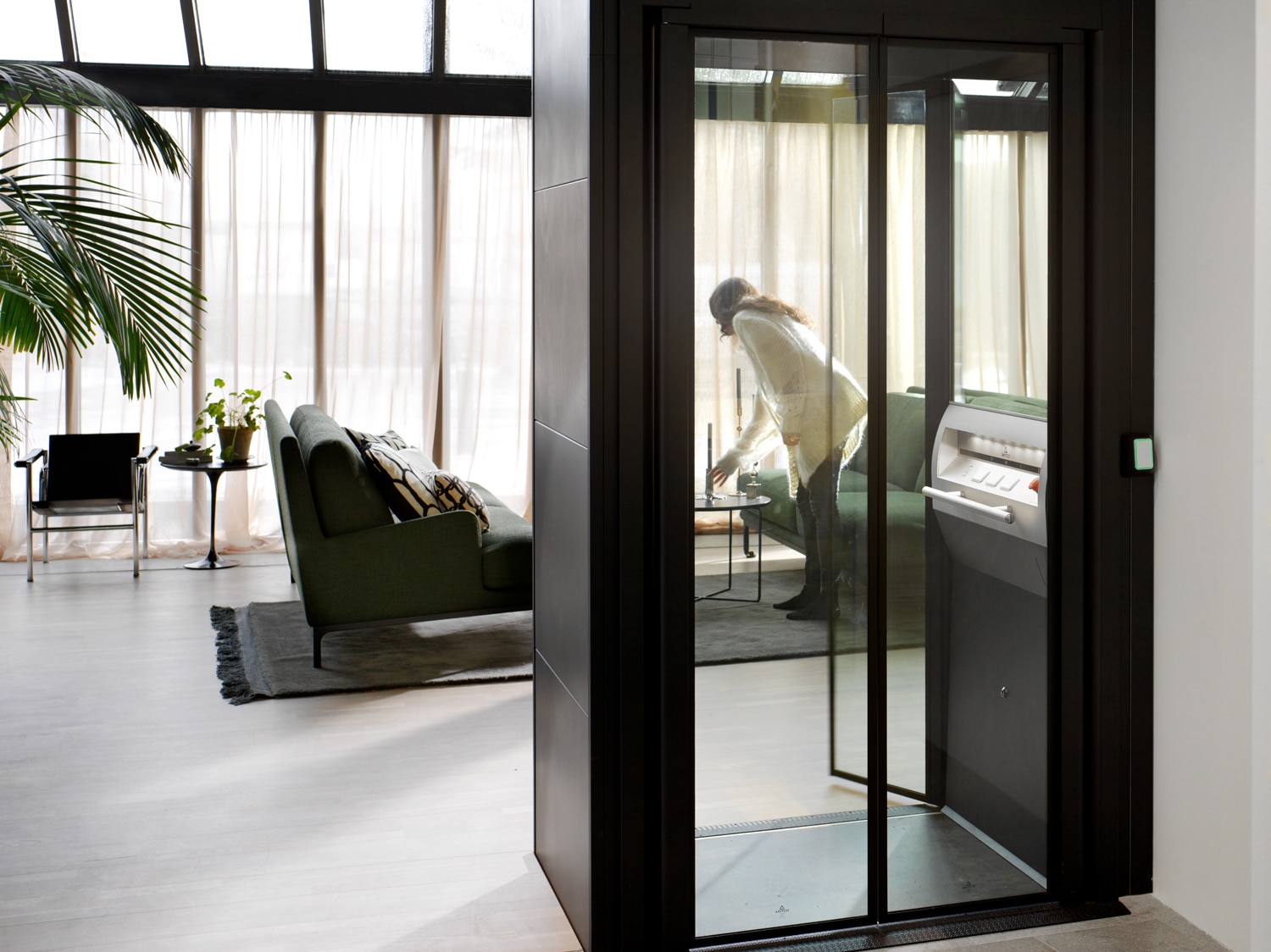 Gartec Home Cabin Lift
The Gartec Home Cabin Lift is designed with style and elegance in mind. A home lift that looks and feels like a full-scale lift, all with low home lift cost, minimal space requirements, and minimal building works.
This fully enclosed cabin efficiently travels up and down whilst situated inside a shaft which can be a block enclosure formed by your builder, or a stand-alone structure with clear glass or coloured panes.
The Gartec Home Cabin Lift also has a fantastic range of optional customisation and quality of life features that can be included during the design phase in order to make this home lift truly yours.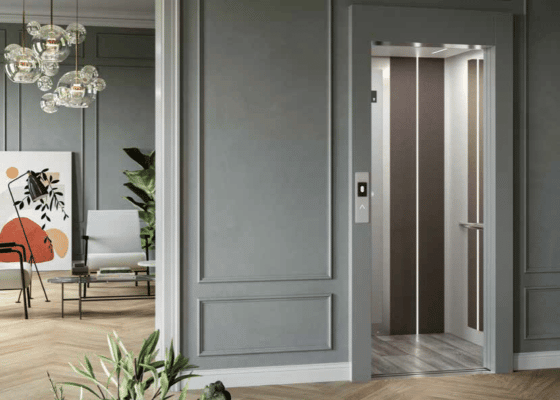 Gartec 3000 Platform Step Lift
If you find it difficult to access your home, or certain rooms in your home, independently, the Gartec 3000 Platform Step Lift is the ideal model for you. Helping you regain your independence, this short rise lift is the perfect alternative to a clunky ramp in areas where space is limited.
The 3-metre travel and simply designed compact system grants you access with maximum efficiency. This model also has a wide selection of platform sizes and finishes available in order to best suit your environment and budget.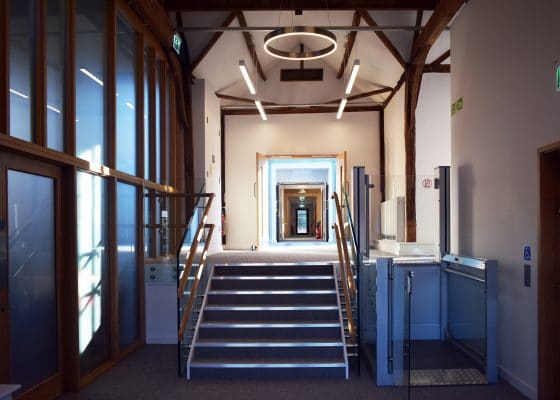 Gartec Platform Stair Lift
Helping you efficiently access the upper floors of your home for wheelchair users, the Gartec Platform Stair Lift elevator offers a similar operational style to a normal stairlift elevator but features a platform for use by wheelchair uses.
This model of home lift is suitable for interior and exterior staircases are economical to use and is ideal for saving space in smaller environments – with installation taking as little as one day.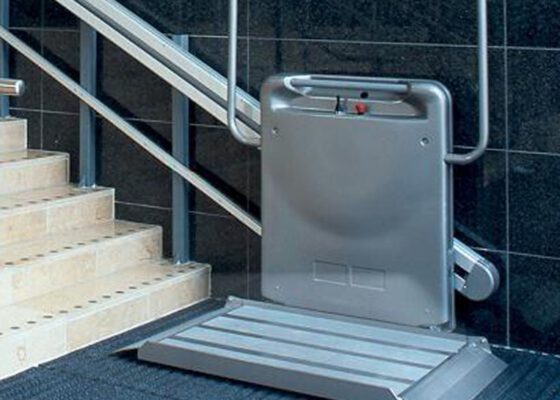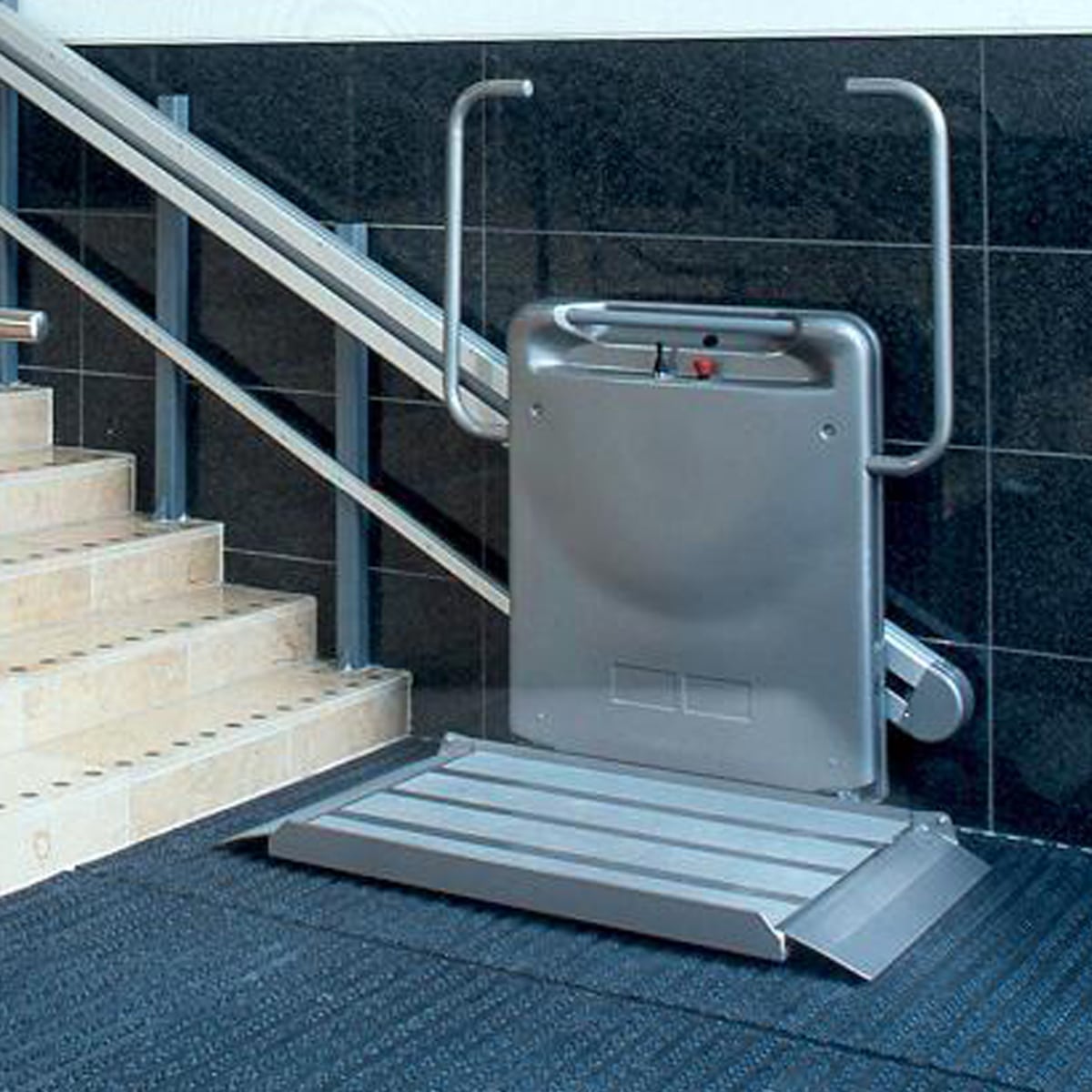 Gartec Dumb Waiter
Also known as a service lift, the Gartec Dumb Waiter is a simply designed, highly durable small goods lift that is normally positioned at waist / serving height. There are three available options to choose from: the standard model, the double model, and the bottom drive model.
This model of home lift has some great functionalities and security features for quality of life which include an extra quiet motor and wipe clean surfaces. The Gartec Dumb Waiter is perfect for homes when looking to transport things like documents, food, laundry, goods, equipment, and small trolleys.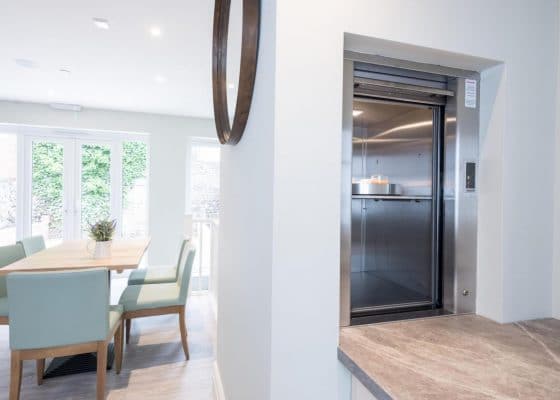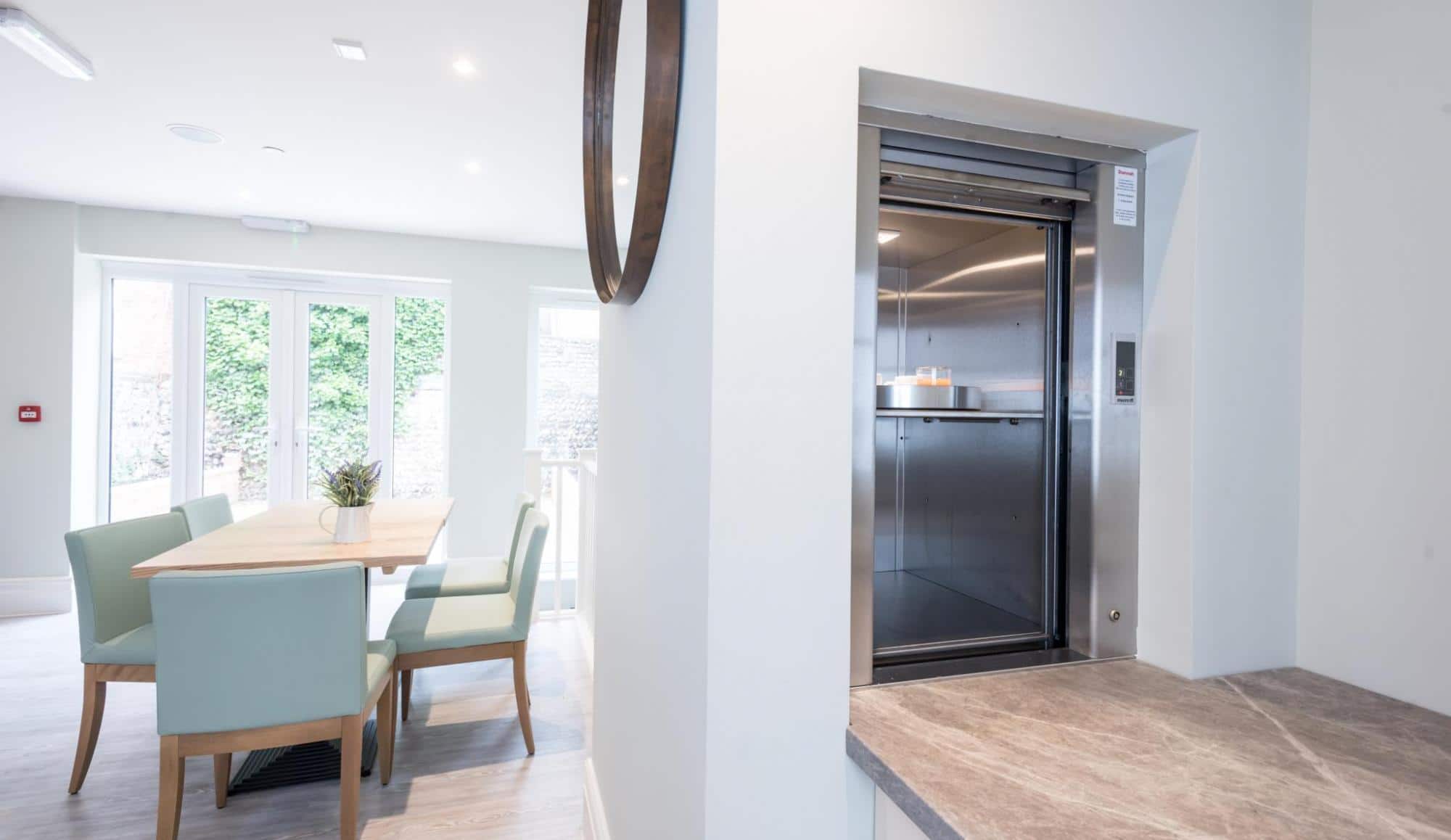 Contact Gartec Home For Better Accessibility at Home
We know that accessibility is of utmost importance for you, especially at home. When you choose Gartec Home for home lifts, our experts can ensure the installation of your brand new lift in as little as one day, with minimal building work required. 
Our lift engineers have been in the business for over 25 years, meaning that they have years of experience in the installation of high-quality lifting solutions throughout the UK. Need proof? Why not check out our case studies? 
For a high-quality solution to accessibility with low home elevator costs from top of the range domestic lift manufacturers, get in touch with Gartec Home today.