Goods Lifts – Moving Heavy & Bulky Goods Easily
Here at Gartec, our range of electric goods lifts, or goods elevators, are the perfect heavy-duty solution for all properties. Whether you need to move large quantities of stock, or you wish to easily move heavier items, an electric goods lift is the one-stop solution for back of house tasks in retail settings.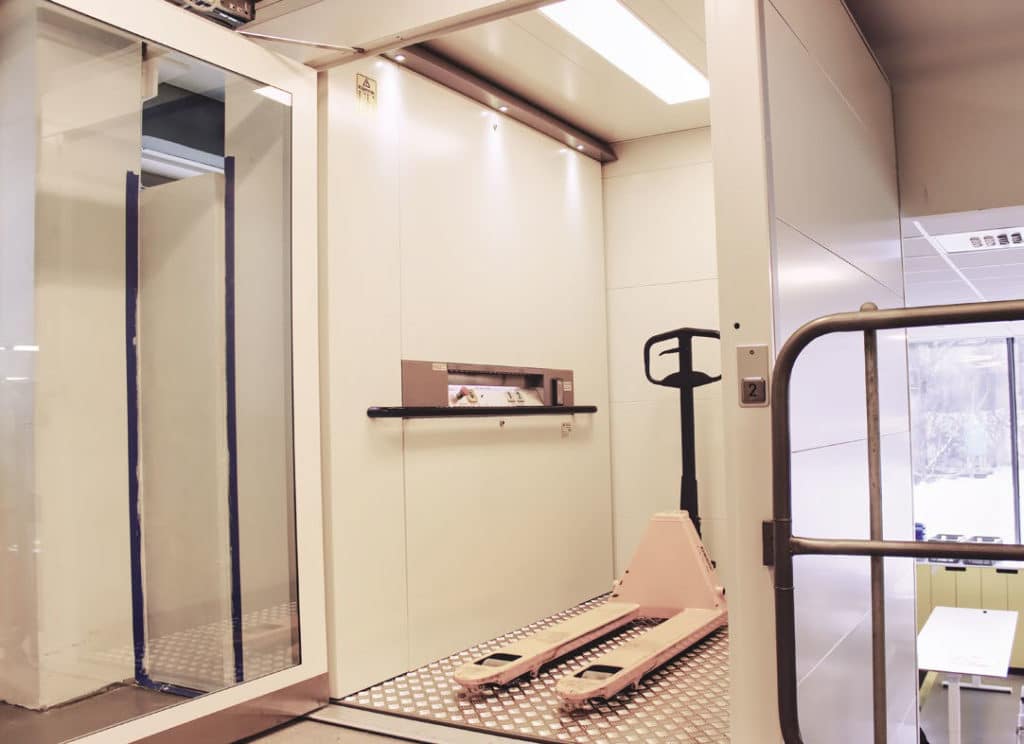 About Our Goods Lifts
Our lifts are designed and manufactured to the highest quality, designed with a loading capacity of up to 5000kg, and are supplied and installed within a self-contained steel structure. You also have the option to choose between hinged or collapsible concertina front gates to better suit the needs of your business. 
Our range of goods lifts also come with interlocking front gates which works to prevent the movement of items during travel between floors. They also come equipped with bump rails, enhanced safety features, and even a ramp option for easy loading and when a pit isn't a possibility. 
A sleek, modular goods lift design and low pit and headroom requirements mean that Gartec lifts are both hassle-free and quick to install anywhere in your building by our professional team. Whether you plan to use this as a mezzanine lift, warehouse lift, or have another application in mind for your new goods lift, the Gartec goods lift is a reliable piece of equipment that will act as a fantastic member of your team for years to come. 
The Gartec Goods Lift Range
The wide range of goods lifts on offer at Gartec have been collated to bring you an efficient and effective logistics tool for your business, and many other situations that include internal and external use, and with or without attended usage. 
From the dumb waiter with a 50kg loading capacity to heavy-duty goods lift with a 5000kg loading capacity, we have a range of lifting solutions that suit almost any environment. Our range of goods lifts at Gartec include: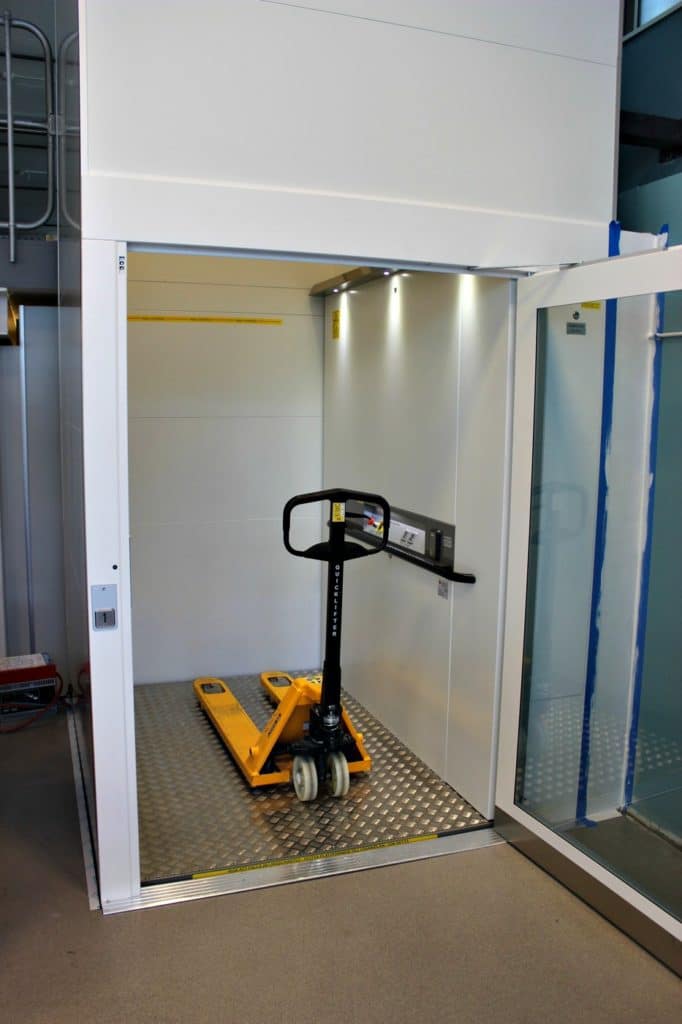 Gartec Dumb Waiter
A goods lift with a simple and durable design. This small goods lift is typically designed and installed to be at waist height, the perfect serving height for restaurants, hotels, libraries, kitchens, and other similar properties.
The dumb waiter can be used to reduce manual handling for the transportation of food, laundry, small goods, equipment, small trolleys, and of course, food.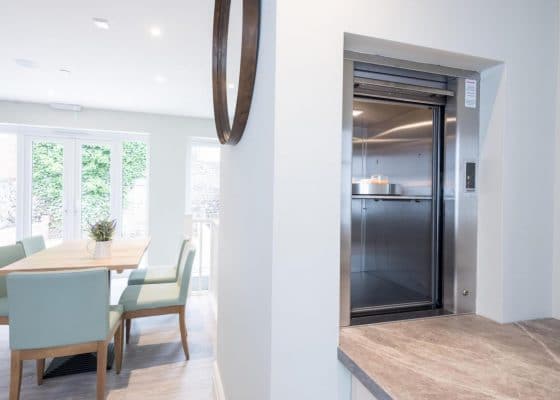 Gartec Trolley Lift
Also known as a small goods lift, a trolley lift is a simple and efficient solution for mid-range loads and floor level loading. A larger construct than the dumb waiter, the Gartec trolley lift carries more than the dumb waiter, but less than the goods lift. A perfect mid-range solution for loads up to 300kg.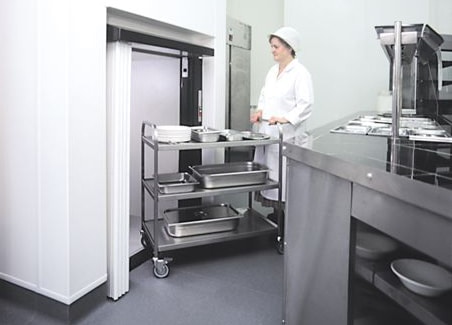 Gartec Box Goods Lift
An efficient solution for the transportation of goods and equipment to multiple different floors. Its compact, modular, design makes this option the perfect lifting pollution for any fulfilment warehouse, retail stockroom, and other similar situations. The Gartec goods lift is customisable to suit the sizes of your goods, including pallets, trolleys, and crates with a high load capacity of up to 2000kg.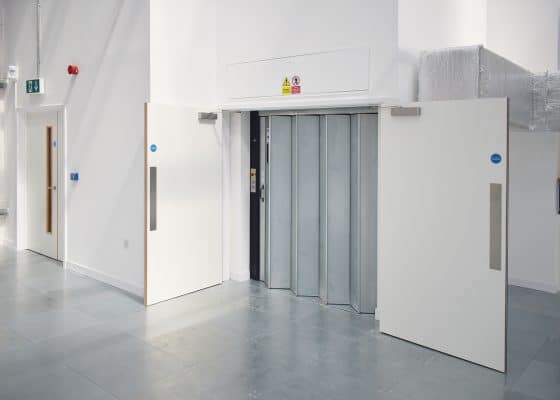 Gartec Scissor Platform Lift
If you're looking to make any space a lifting area, the Gartec scissor platform lift is your best bet. A simple hydraulic table lift capable of carrying up to 10,000kg, this scissor lift allows you to raise goods or equipment to another level with ease, making it possible to create a better working height by raising items or equipment.
You can even provide passenger access to a building or alternative floor level. The scissor platform lift is a greatly flexible piece of equipment.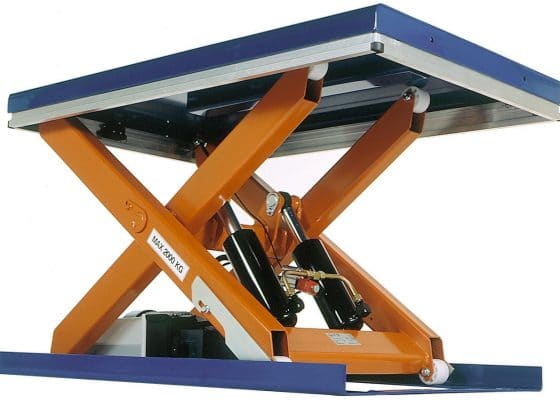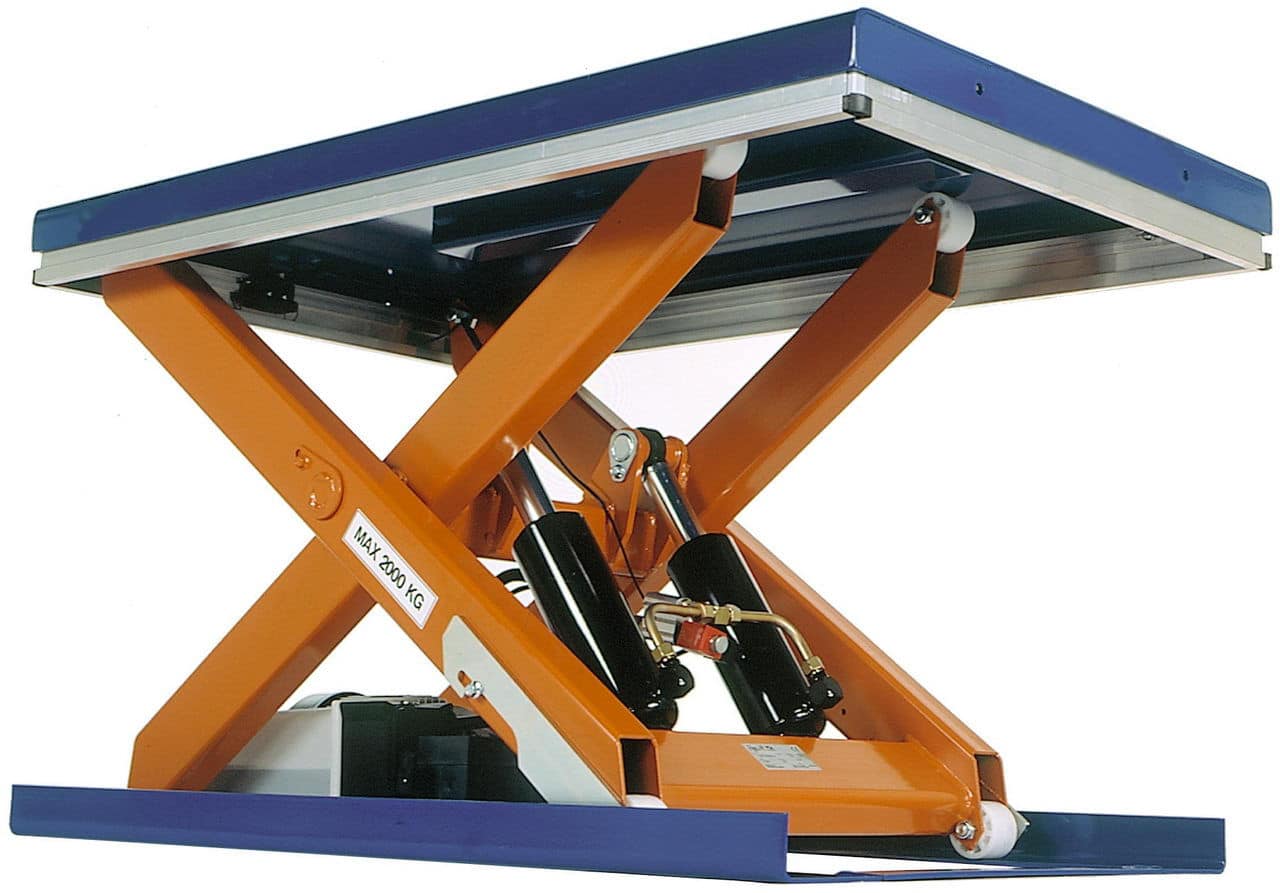 Gartec 500 Platform Lift
This 500kg platform lift is suitable for use by passengers, not just equipment. Passengers, wheelchair users, and goods movement are all possible with the Gartec 500, which also has the ability to carry up to 500kg in weight and travel up to 13m – with the possibility of having doors on up to three sides.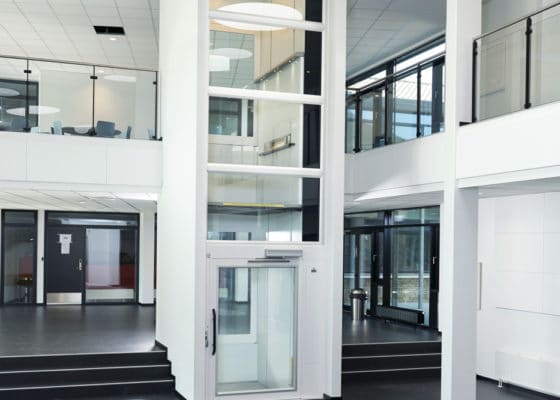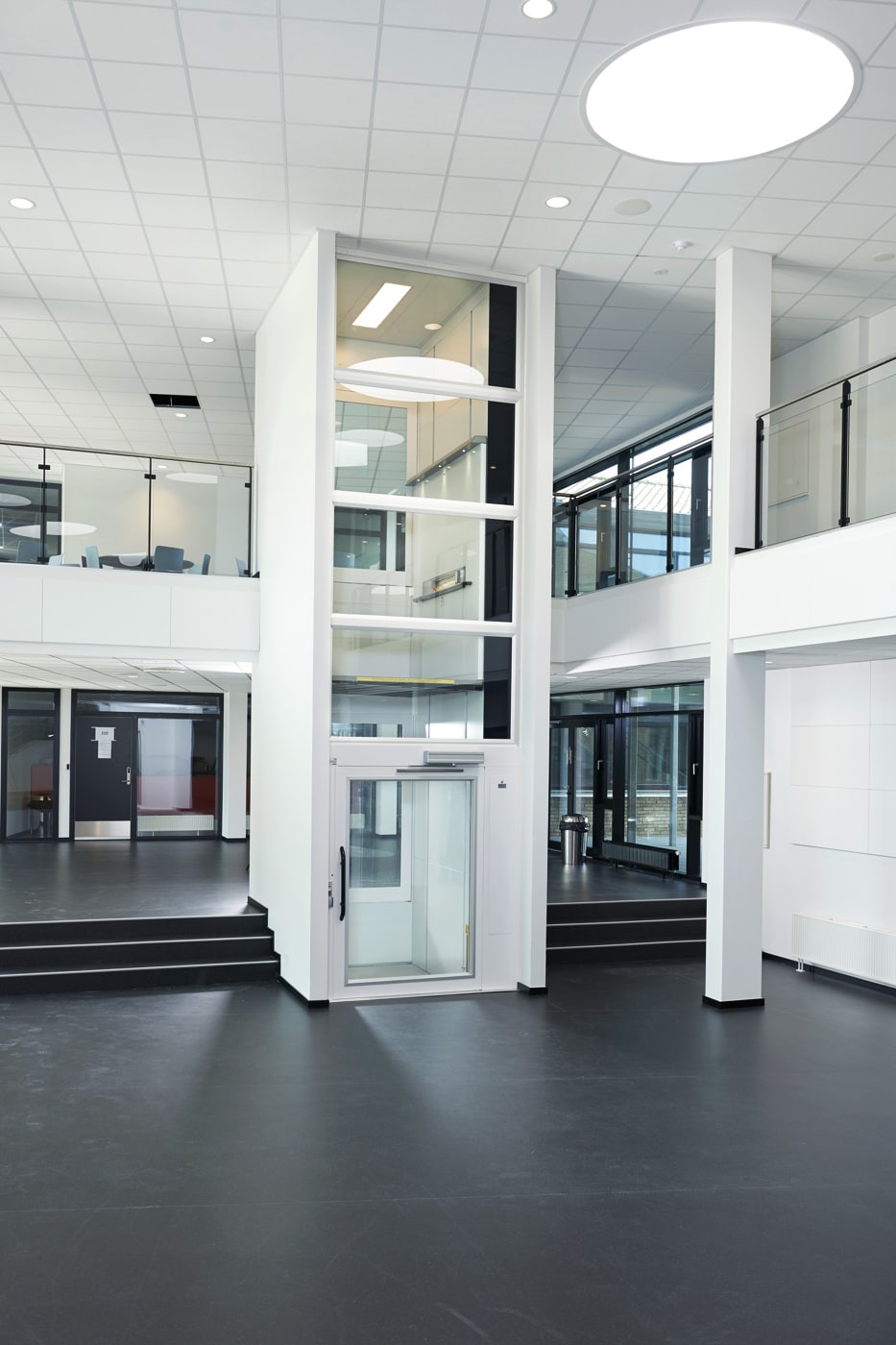 What is a Goods Lift?
A goods lift, also known as a commercial goods lift or goods elevator, is a machine that can efficiently lift goods between the floors of a building in a safe and practical way. People are not typically allowed in the lift for goods during operation unless special safety measures are included within the installed lift. There are multiple different type of lifts or cargo lifts, and these include: 
Small goods lift

Goods and service lifts

Commercial goods lift

Pallet lifts

Scissor lifts

Tyre lifts

Lifts within a storage space or stock room

Heavy-duty goods lifts

Goods lifts with a cafe

Car lift

And more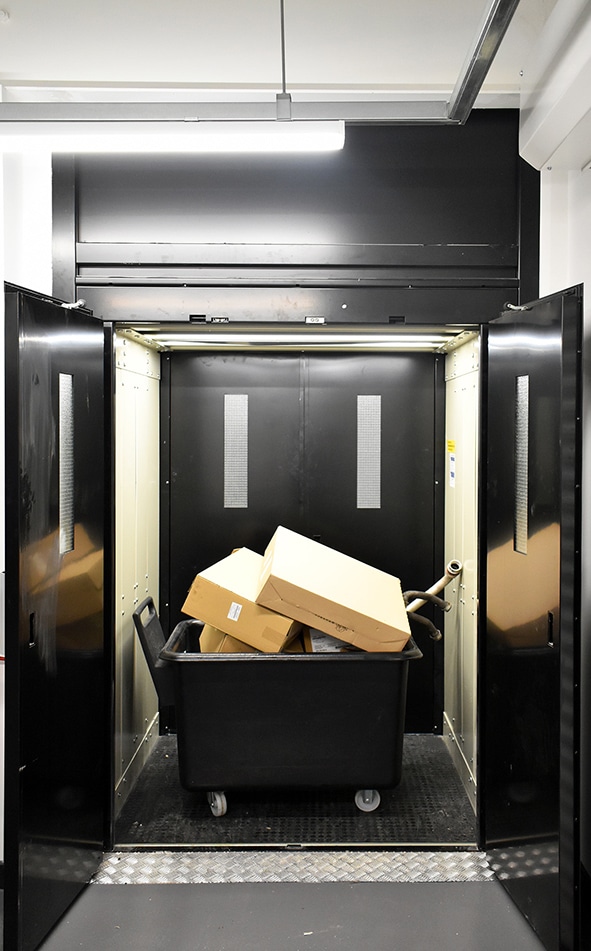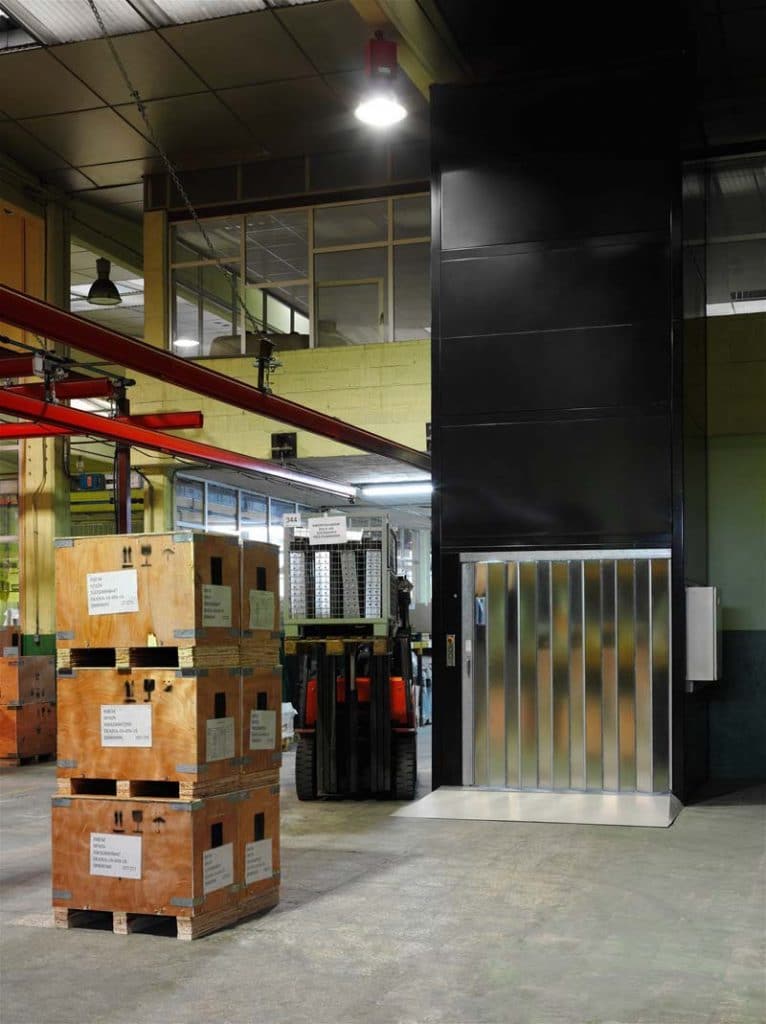 Here at Gartec, our professional lift installation team can install a wide range of different lifts with different specifications for your needs. We are also able to design your new lift to suit the needs of your business and your team. 
Gartec offers a fantastic range of options for the new goods lift on your property, all of which can be used for indoor and outdoor use. These include, but are not limited to goods lifts that are:
In a shaft, with a cabin and lift doors in the shaft wall. Also known as a wall-mounted goods lift.

Another wall-mounted goods lift: In a shaft with handrails, platform lift gates, and lift doors in the shaft wall

Self-supporting lifts, also known as a fixed shaft, including the lift doors

A goods lift in a complete cage

Mesh walls or special steel bars around the lift
Why Choose a Gartec Goods Lift?
Goods lift designed with flexibility in mind:




With low pit and headroom requirements, the Gartec goods lift range is the ideal choice for efficiently moving goods between floors, as mezzanine lifts, and efficient outdoor installation for outdoor goods lifts.




Moving heavy loads between floors:




With a heavy-duty pallet goods lift, you can have one person transport over 1000kg of stock from the ground floor, all the way up the sixth floor with ease. This also prevents damage to your goods, meaning that your losses will be minimised.




Reduces the risk of manual handling hazards:




With the installation of a Gartec goods lift, you don't have to worry about you, or your team, spraining their backs or crushing their feet accidentally by dropping a heavy item. 
Reducing the risks that come with manual handling is essential to ensure the safety of you and your team. Luckily, a Gartec goods lift is easily installed within warehouses, retail properties, shopping centres, and other locations in order to make the handling of heavy materials and items faster and safer than ever.

Fast and easy installation:




With a sleek modular design, and a structure supported lift frame, our expert lift engineers will be able to complete the installation of your lift quickly and efficiently – meaning there will be minimal disruption and downtime for your business. 
From the first design stages for your new lift to signing off and finishing the job, our dedicated team of lift professionals will be beside you to offer support. Once it is in operation, your new goods lift can be maintained day in, day out, to ensure that it remains in the best possible condition; able to serve your needs for years to come. 
Gartec Goods Lifts: Support Every Step of the Way
Design and Planning:




When you get in touch with our professional team regarding the installation of a new gods lift on your property, our design team will aid you with the planning and specifications to maximise the use of your new lift.




We can come and visit your property to conduct a site survey of the building and find a goods lift that'll be the perfect fit for you and your needs.




If you aren't sure what kind of lift you're looking for, that's no issue either. Our expert technical support team will be more than happy to discuss your options so you can make an informed decision.




Installation:




Our reliable team has over 25 years of experience in this industry, and they are completely committed to total integrity. Their experience means that they can install your brand new goods lift in the shortest possible timeframes, with a two-stop lift taking, on average, 8-10 days to fully install.




Once the installation of your new lift has been completed, we fully test, commission, and UKCA mark your lift to ensure that it is completely safe to use and within regulations.




All of our designs are fully compliant with the Essential Safety Requirements (ESRs) of the Supply of Machinery (Safety) Regulations 2008.



Maintenance:
Every lift supplied by Gartec has a 12-month warranty, with servicing included as standard. Our local maintenance services can be with you as soon as possible, meaning you'll never be left waiting in the unlikely event something goes wrong.
We also always utilise preventative maintenance solutions in order to provide safe, continuous lift operations; alongside the supply of genuine UK stocked spare parts in order to prolong the lifespan of your lift and reduce downtime as much as possible. 

HOW DOES A GOODS LIFT WORK?
If you are looking at goods lifts or lifts for warehouses and commercial properties, it is vital that you know how they operate. If hydraulic lifts give you a headache, and belt drives boggle you, this guide should help to clear up some of the mysteries.
Understanding your goods lift makes it safer – you might spot an issue before it causes problems. It can also help with understanding servicing and maintenance, which could reduce your costs and prevent downtime.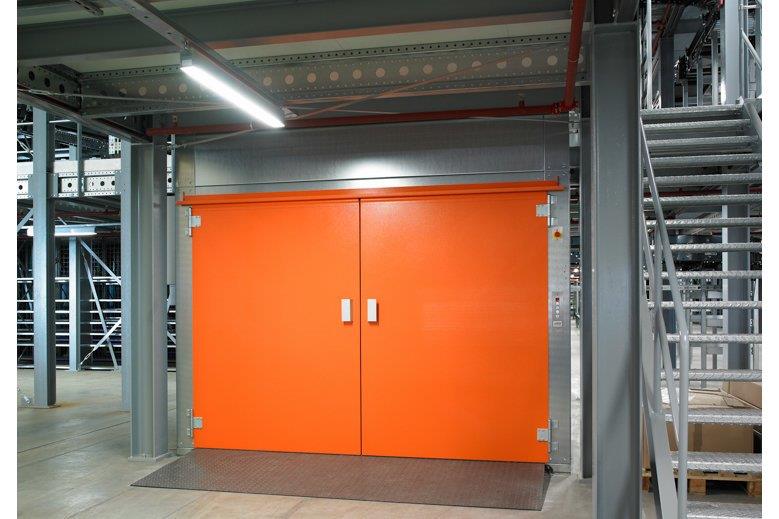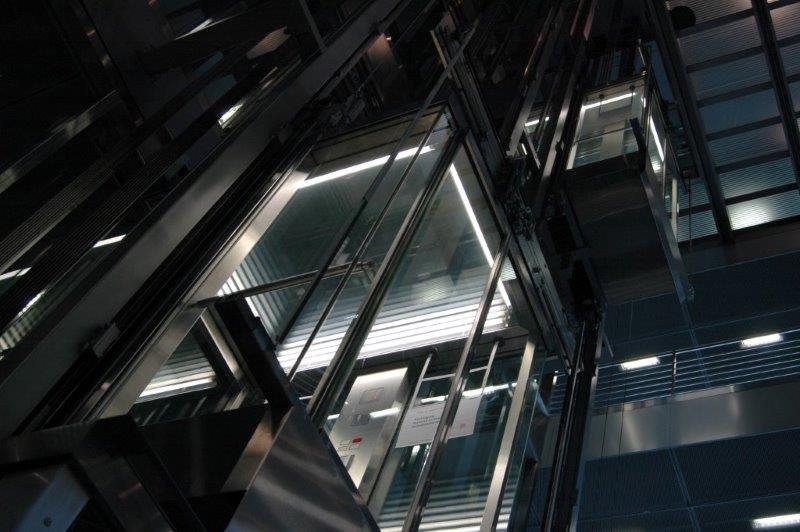 HOW DOES A HYDRAULIC GOODS LIFT WORK?
Hydraulic Goods Lifts are the classic style that most people associate with lifting equipment. As a very simple explanation, any lift is a box in a shaft which is moved up and down – the hydraulic system is what moves it.
The elements involved in a hydraulic lift are:
oil pit/reserve
pump
motor
valve
The motor drives the pump, which pushes oil into the system through a valve. The pressure and liquid pushes up the piston, which causes movement of the lift cabin/car, making it rise smoothly.
To lower the car, the valve is opened and the oil is returned to the reserve pit, and the cabin/car is lowered as the piston lowers.
HOW DOES A TRACTION GOODS LIFT WORK?
Traction lifts work using a belt system. The main elements are:
cable/ropes
sheave (pulley)
counterweight
motor
Basically the motor turns the sheave/pulley, which moves the cable. The cable has the lift at one end and a counterweight at the other. When the pulley moves one way, the lift goes up, the other way and the lift goes down.
The counterweight is an energy saving element that prevents wasted energy from the rise and fall, which hydraulic lifts do not.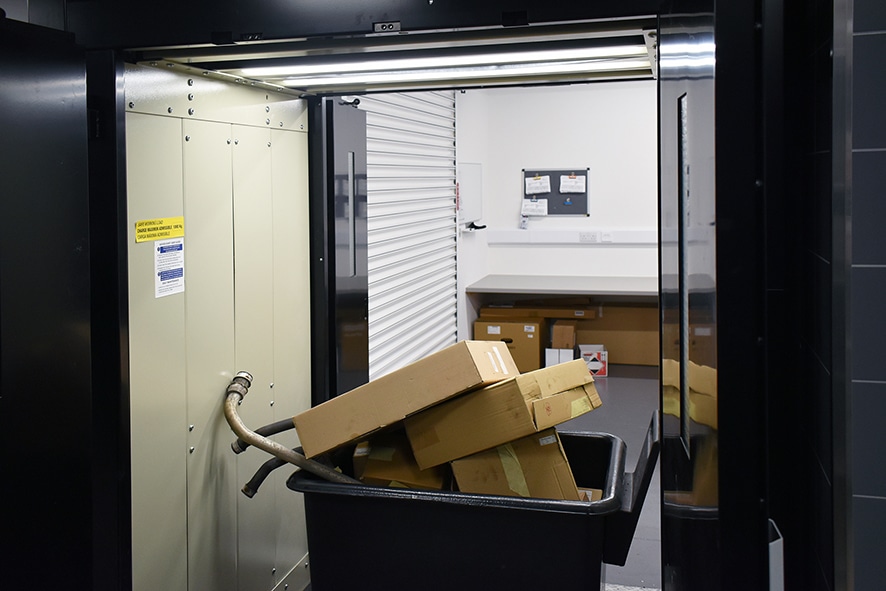 WHAT GOODS LIFT FEATURES DO I NEED TO CONSIDER?
Goods lifts can help with all sorts of efficiency and movement processes within a warehouse, back of house or other goods environment.
Consider these features when looking at goods lifts:
with or without attendant
weight capacity
size (based on goods size) – a trolley lift or dumb waiter may be suitable instead of a goods lift
Travel over non-personnel floors
Safety features including light curtains, communication, battery backups, overload devices
Entry size – will it be a big enough door?
Time and space needed for installation
Drive system of the lift
Travel height (some types are restricted)
WHICH IS THE BEST SYSTEM FOR A GOODS LIFT?
If you are putting your lift in a brickwork shaft, and you are going to keep in place for a long time, and the travel is large, a hydraulic system works well and is more powerful.
The benefit is that you don't need overhead structures and machinery. The downside is they cannot go over 6-8 floors without having a massive oil pit. Hydraulic lifts are also usually cheaper than traction, and don't require head fixing for cables.
If you would like a freestanding lift, or don't want to have deep oil pits, a traction goods lift might be a better choice. Traction lifts can be easily retro-fitted and can usually be moved fairly easily. Where travel is very high, or energy consumption needs to be considered, a traction lift is better than hydraulic.
Whilst traction lifts are faster and simpler, they are also more expensive and the parts may well need replacing sooner (depending on the lifespan of the belts).
Whatever lift you need, Gartec are here with expert advice and a range of lifts for any access need. Get in touch today to find out more.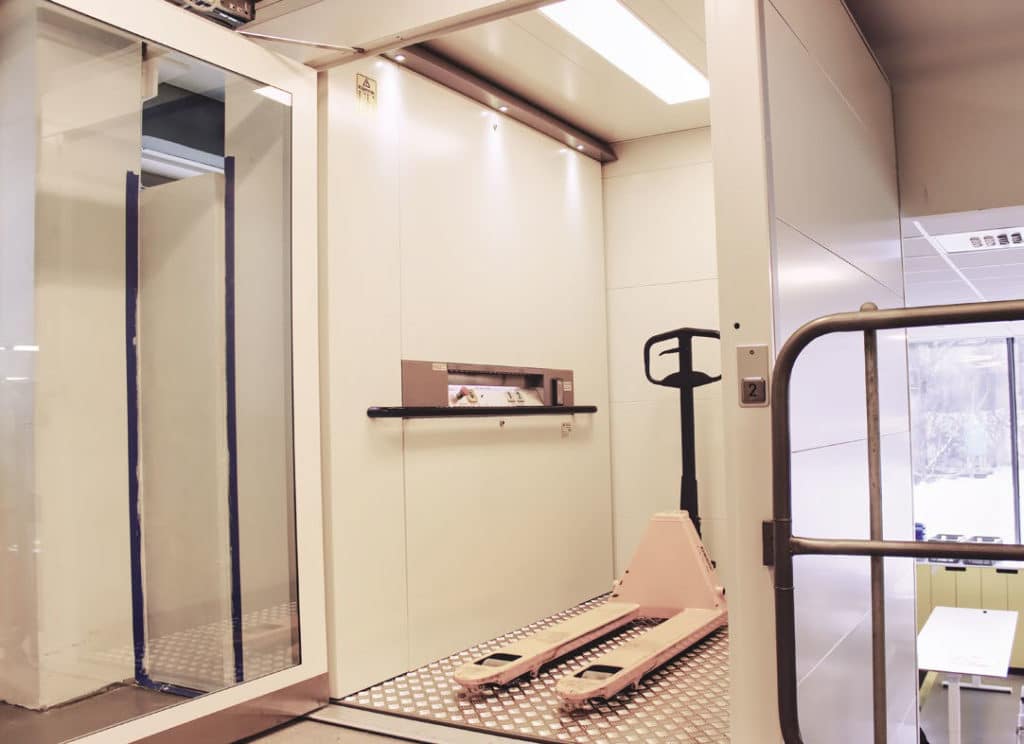 Contact Gartec For Quality Goods Lifts
When it comes to the installation of goods lifts for your property, Gartec is the number one choice throughout the UK. Our expert lift engineers have over 25 years of experience in the installation of high-quality lifting systems and are able to give you the best possible advice and services in order to ensure a long lifespan for your new goods lift. If you need proof, why not check out our case studies? 
For cost-effective and high-quality lift solutions, get in touch with Gartec today.