Gartec PublicLift Cabin
The Gartec PublicLift Cabin is our quiet, energy efficient MRL (Machine Room Less) enclosed passenger cabin lift. It has all the standard features you expect from a traction lift such as automatic telescopic doors, but with extra options such as self-supporting glazed structure to give the look and feel of a conventional lift at a fraction of the price, with less building work in connection to installation.
About
The lift is designed with simplicity in mind, meeting all requirements for quality, and safety. It looks, feels, performs and operates like a conventional passenger lift, with no machine room (read more about Machine Room Less Lifts here) or deep pit required, offering complete freedom in design and simple usability, providing total safety in use. The energy efficient traction drive and fully automatic telescopic doors make it a versatile, cost effective passenger lifting solution. It is a perfect fit for tough and demanding environments such as offices, care homes, schools and residential buildings.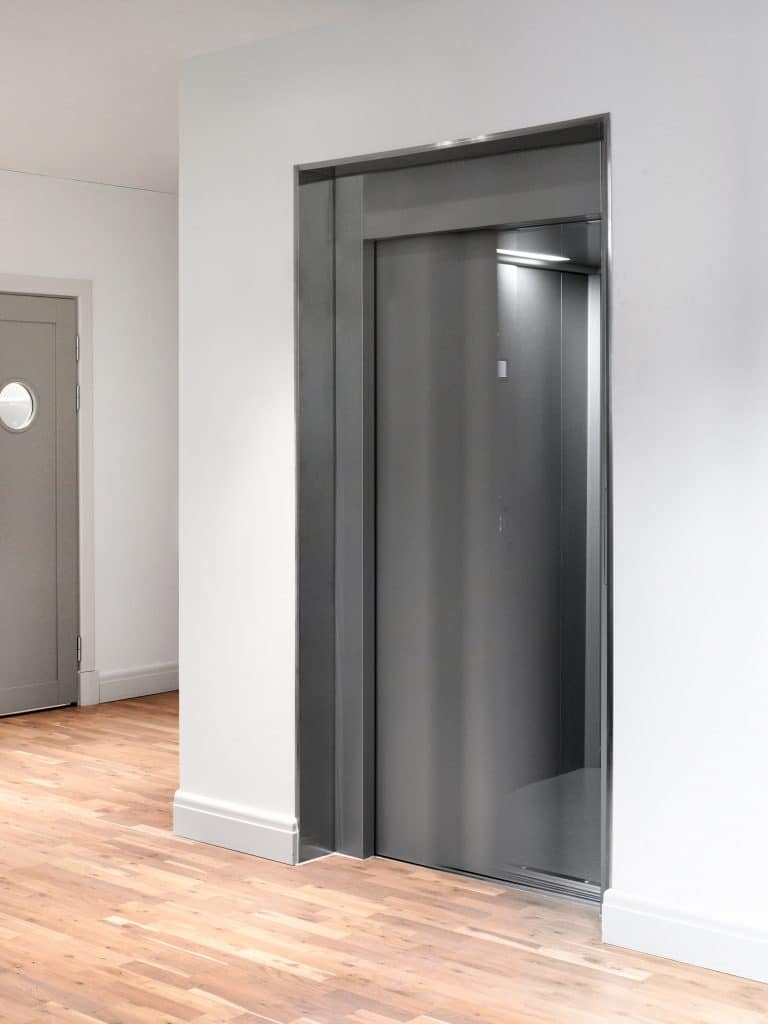 Fitted into your existing shaft, or supported in it's own structural frame, the PublicLift Cabin provides a familiar user experience and single touch controls, with fantastic sustainability and simple electrical operation.
Ideal as an office lift, it offers compliance with building regulations Part M and the Equality Act whilst making users comfortable with the surroundings. With no machine room required, the lift takes up minimal space. The Gartec PublicLift Cabin is an ideal meeting of simple, low cost traction lift technology, and all the features you expect from a conventional lift – with the option of a glass shaft as well, providing a stylish and familiar access choice for users.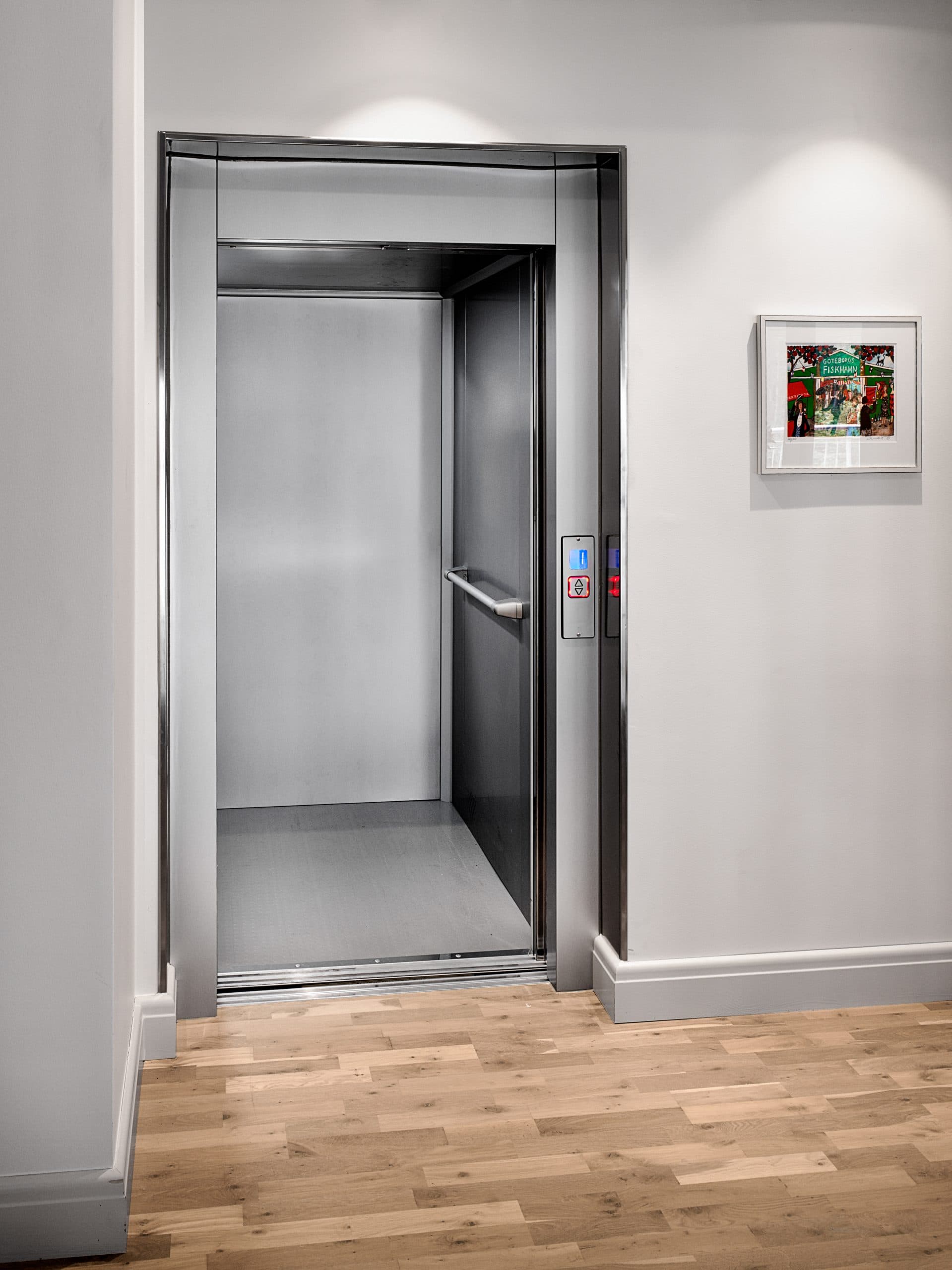 Features
2, 3 or 4 stage fully automatic telescopic sliding doors
Up to 5 stops, with maximum 6 doors (max. 2 doors per floor)
One touch control
Can be installed into an existing shaft, alternatively the lift can be provided within it's own self-supporting structure including glass or solid shaft panels
120mm pit (140mm with structure) and 2600mm headroom as standard
Travel up to 14,600mm
Indoor or outdoor environments
Stainless steel finishes available
Benefits
Single phase power supply
Optimal design and size with a wide range of finishes
Low operational and maintenance costs
Energy efficient (low power usage)
No additional space required for machine rooms
Minimal building work & small footprint
Telescopic doors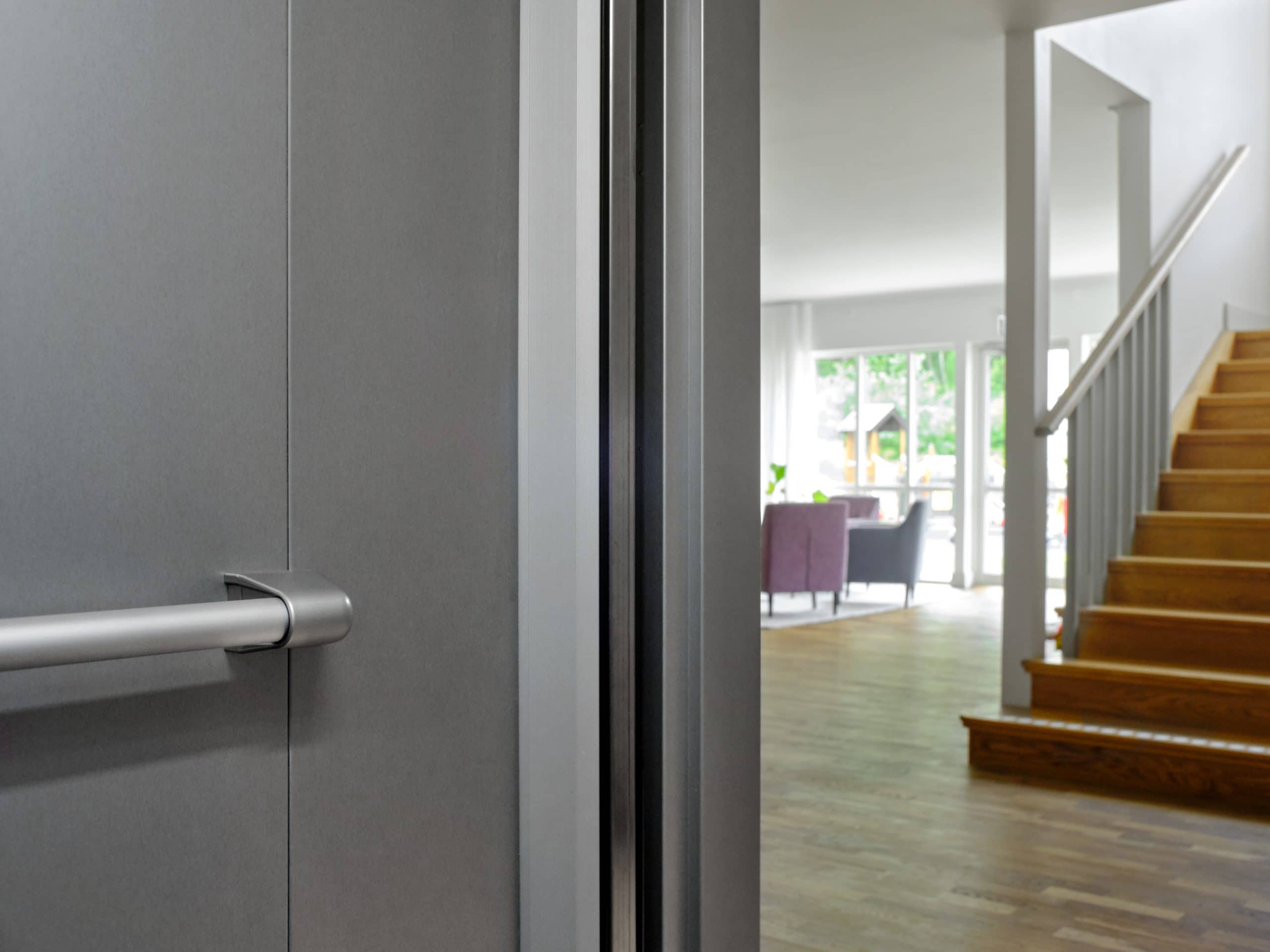 Specification
| | |
| --- | --- |
| Type of Lift | Enclosed cabin lift intended for use in public & commercial environments |
| Drive System | Double belt traction drive system |
| Rated Speed | Max 0,15m/s |
| Travel Height | 350mm – 14,600mm |
| Rated Load | 400kg |
| No. Floors | 2-5 |
| No. Doors per floor | Max. 2 doors per floor |
| Pit | 120mm or 140mm (with structure) |
| Entry | Single, through or adjacent entry (maximum 2 doors per floor) |
| Top Enclosure Height | Minimum 2600mm (based on 2000mm height cabin and doors) |
| Platform & Landing Controls | One touch control |
| Environment | Internal and external |
| Emergency Lowering | Battery operated emergency lowering / EMO (Emergency movement operation) |
| Control Voltage | 24V |
| Motor | 3kW |
| Power Supply | 1-phase 230V 50 Hz/9 A/20 A slow |
| Communication | Arrival gongs, voice announcation, autodialler or autodialler with GSM unit |
| Enclosure | The Gartec PublicLift Cabin can be installed into a existing shaft, alternatively the lift can be provided within it's own self-supporting structure including glass or solid shaft panels |
| Shaft Lighting | Included as standard – Directive 2006/42/EC |
| Doors | 2, 3, 4 stage telescopic sliding doors, one or two hour fire doors rated available if required |