Aritco PublicLift Access
The most versatile platform lift on the market, the Aritco PublicLift Access is a simple, cost effective solution for access in almost any building. The Aritco PublicLift Access range uses our screw & nut system – quiet, efficient and safe. Choose from a huge selection of finishes and colours.
About
The Aritco PublicLift Access is our most popular lift model and has the safety features, low energy consumption and customisations you expect from a commercial lift. Larger platform sizes can be fully Part M and Equality Act compliant (please speak to a member of our team) and can be installed in less than one week.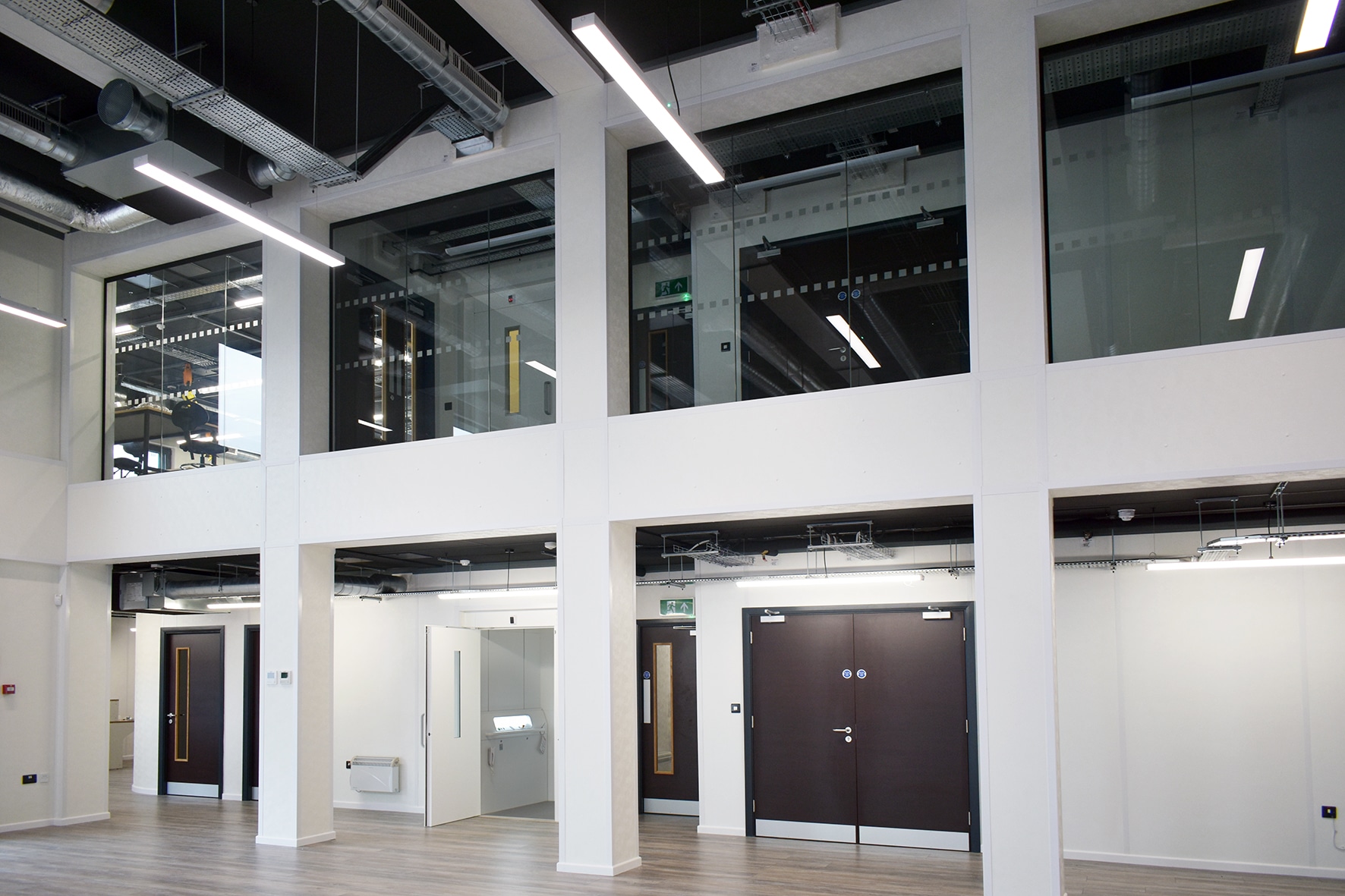 These platform lifts are our most frequently installed models for schools, office blocks, hospitals, care homes and retail due to size, weight capacity and compliance. For external installations, see the Aritco PublicLift Access Outdoor option, and for goods and passenger, please see the Aritco PublicLift Access Goods option. If you require more information on lifts for wheelchairs or disabilities please read here.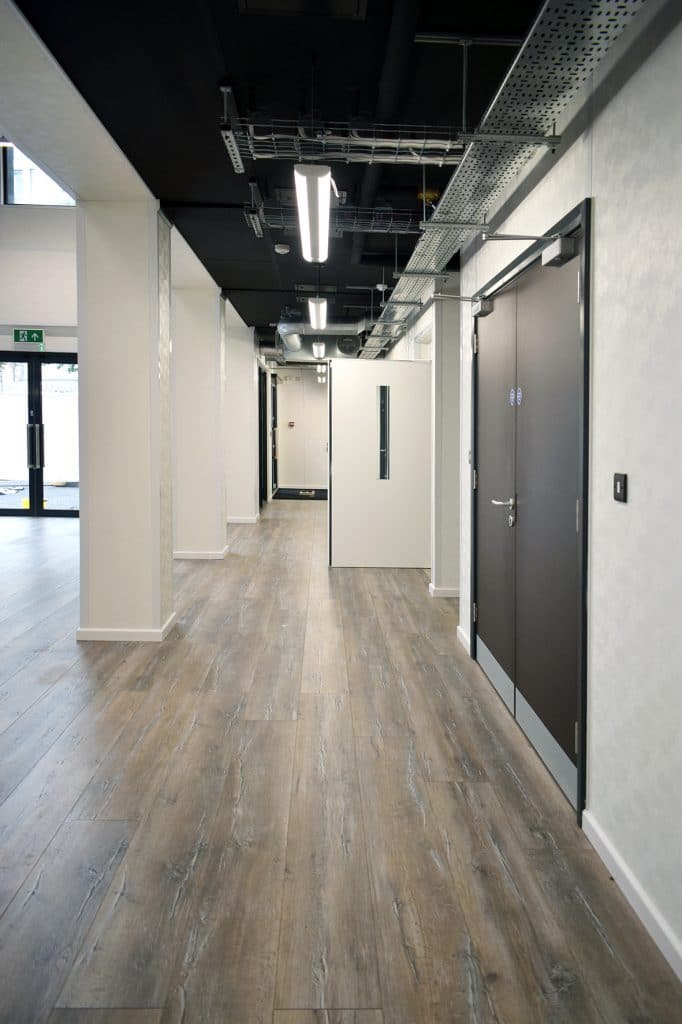 Our patented screw and nut drive system offers a safe, quiet and environmentally friendly solution. Completely self-contained, the Aritco PublicLift Access eliminates the need for a separate machine room (read more about Machine Room Less Lifts here) or pump box housing, also ideal for restricted or listed buildings.
With a nationwide network of specialist engineers, a typical Aritco PublicLift Access installation takes just 3 days. The lift uses a modular, free standing frame structure to reduce delivery and installation time, needing only a load bearing footprint and no major building works on site.
All our lifts are supplied with a 12-month warranty as standard, and we offer a range of platform lift servicing options which can be tailored to suit your specific requirements.
Features
Up to 13m (6 stops) with up to 2 doors per floor
8 platform lift sizes
Internal installation
Small footprint
Quick 3 day installation
Quiet and energy efficient
No head fixing, machine room or pit
50mm recess or ramp
HOW DO ELECTRIC PLATFORM LIFTS WORK?
Vertical platform lifts are contained within a shaft. This shaft has guide rails along two corners of the shaft which help to guide the carrier, which is generally an L shaped platform attached to a mast. When using an open platform lift, the walls remain in the same place as the platform raises or lowers.
There is a wide range of electric, hydraulic, and mechanical platform lifts, including enclosed cabin lifts, industrial vertical platform lifts, and even hidden platform lifts. Cabin platform lifts work in the same way as normal platform lifts but, rather than having an L shaped carrier, the platform is contained within a box to give the feel of a conventional lift.
In order to use an open platform lift, applying continuous pressure to the up or down buttons will allow the user to reach their destination. From the outside, using a single touch button will call the lift to the floor. For enclosed cabin lifts, rather than having to apply continuous pressure, a single touch button will be found inside that can be used to bring the user to the correct floor.
Specification
Type of Lift
Enclosed platform lift intended for use in public & commercial environments
Compliance
European Machine directive 2006/42/EC
European standard EN 81-41
Drive System
Patented screw/nut system
Rated Speed
Max 0,15m/s
Travel Height
250mm – 13,000mm
No. Floors
2-6
No. Doors per floor
Max. 2 doors per floor
Pit / Ramp
50 mm (no pit is required when there is a ramp)
Entry
One, two or three sides
No. of doors
Max. 2 per stop
Enclosure Top Height
Minimum 2240 mm. Maximum 4000 mm (above top floor served)
(1100-1600 mm with half height door)
Platform Controls
Hold to run, the destination button must be
kept pressed down during the whole journey
Landing Controls
One touch call, single press operation
Environment
Internal
Emergency Lowering
Battery operated emergency lowering
Control Voltage
24V
Motor
2.2kW
Door Locking system
Electrically operated deadlock
Power supply
1-phase 230V 50 Hz 20 A type C MCB
3-phase 400V 50 Hz 20 A type C MCB
Rated Load
250, 410 or 500 kg (500kg is 3 phase only)
(dependent on platform size)
Enclosure
Solid panels or glass (optional)
Doors
GL Full height door as standard EI60 fire doors (optional), half height available (under 3000mm travel only)
Measurements
Platform Size
Rated Load
Structural Opening*
Part M Compliance
900 x 1040mm (800mm doors)
250 kg
1305 x 1190mm
N/A
900 x 1280mm (800mm doors)
410 kg
1305 x 1430mm
N/A
900 x 1480mm (800mm doors)
410 / 500* kg
1305 x 1630mm
Through or Single Entry
1000 x 1280mm
410 kg
1405 x 1430mm
N/A
1000 x 1480mm
410 / 500* kg
1405 x 1630mm
Through or Single Entry
1000 x 1980mm
500* kg
1405 x 2130mm
Through or Single Entry
1100 x 1480mm
410 / 500* kg
1505 x 1630mm

1530 x 1630mm

Through or Single Entry

For Adjacent entry

1100 x 1580mm
500* kg
1505 x 1730mm

1530 x 1730mm

Through or Single Entry

For Adjacent entry