Gartec 1000 High Capacity Platform Lift
The Gartec 1000 platform lift is a 1,000kg platform lift, suitable for passengers, wheelchair users and stretchers. Carry up to 1,000kg over 13m, with doors on up to three sides. Optional extras give you design freedom, including larger doorways for powered wheelchairs and beds.
About
Frequently installed within car showrooms, bike showrooms, warehouses and offices with frequent goods movements. No head fixing, no machine room and quick installation make the Gartec 1000 platform lift ideal for most environments. Larger sizes are available for larger goods.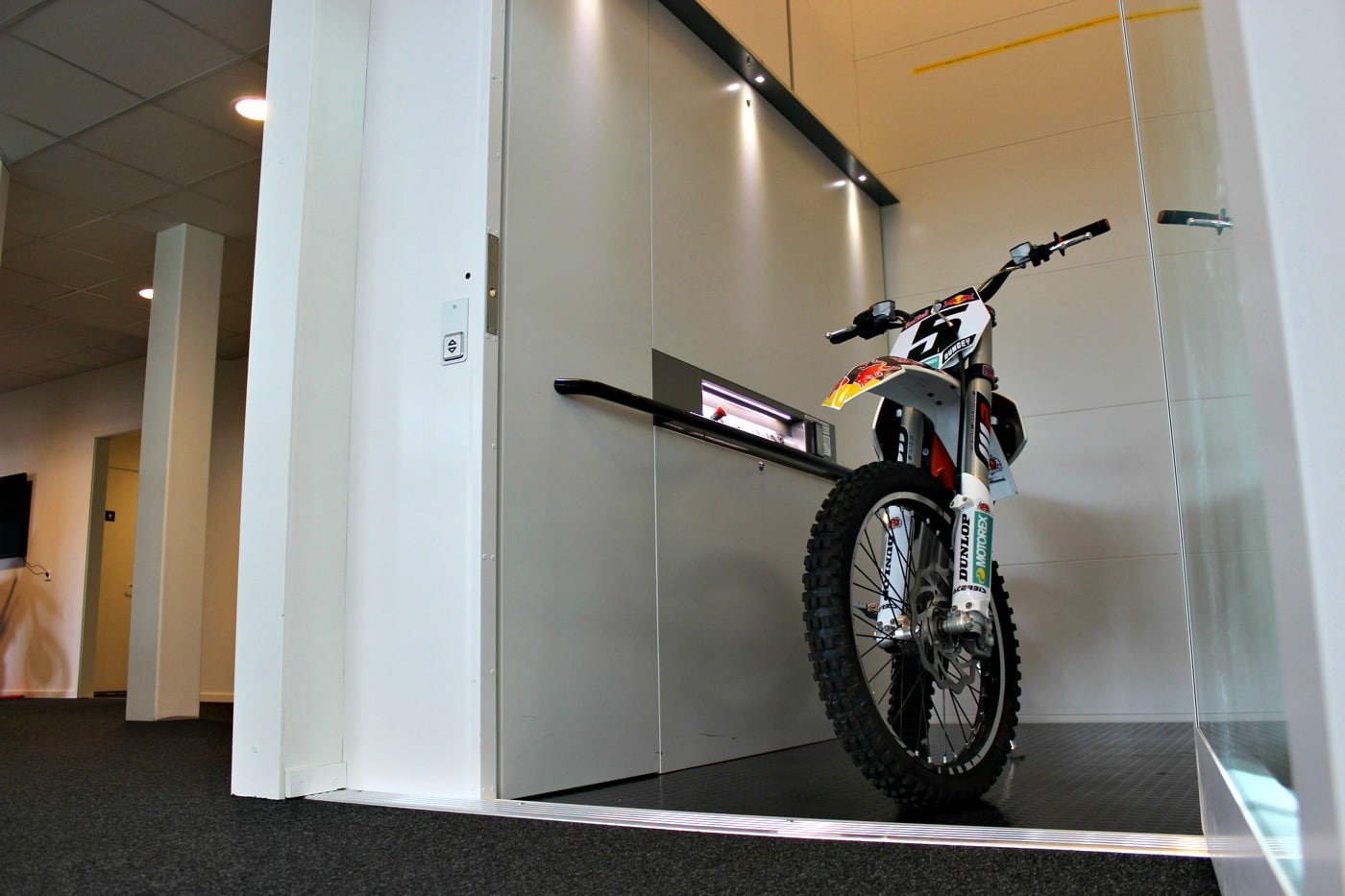 Benefits
Large platform sizes available
High lifting capacity
Minimal building work
Low head room
Larger clear openings
No machine room
Quick Installation
No head fixing
Complaint to class 3 healthcare platform sizes
Standard glass or fire doors available
Features
Bespoke platform sizes
Tactile & braille floor buttons with illumination as standard
Overload protection, safety edges and battery backup as standard
Option to add glass panels or RAL colours to the shaft
Optional mirror on cabin wall
Autodialler or Autodialler with GSM
Doors available on 3 sides of enclosure
Specification
Type of Lift
Passenger/ goods platform lift
Capacity
1000kg
Compliance
EN81-41, Machinery Directive Compliant, Part M Compliant
Class III Healthcare (sizes)
Drive System
Screw and nut system with emergency battery backup
Rated Speed
Max 0,15m/s
Travel
Up to 13,000 mm
No. Floors
2-7
No. Doors per floor
Max. 2 doors per floor
Entry
One, two or three sides
Top Height
2400mm (minimum) no head fixing required
Platform Controls
Constant pressure operation
Landing Controls
Single press operation
Environment
Internal
Shaft
Supplied, self-supporting glass or solid panels
Power supply
400v, 3-phase, 20A, soft stop-start
Doors
GL Full height door as standard EI60 fire doors (optional)